Ile de Ré , Find the perfect holiday rental for your stay
2053

Holiday rentals on Ile de Re
The largest choice
of holiday rentals
on the island.
The best prices
No booking fees,
no commision.
No risk
We are located on the island
since 2005. Insurance available.
Home services
Bicycle rental.
Linens rental.

this icon shows the booking calendar has been updated lately.
The last 20 ads
Then 20 more ...
Last updated
n°
5807


5 pers, 2ch, 80m², 800 a 1800 €
Charming house in the heart of the village ideal for all those who wish to enjoy peace and sun. decorated with gout this house will make you spend a pleasant stay all seasons of t...
Les Portes

n°
6237


6 pers, 3ch, 90m², 700 a 1590 €
New house (construction 2018) ideal for 1 family of 4 or 6 . house clear, spacious, comfortable and quiet . terrace 30 m2 and patio 20m2 ideally located in the village of ...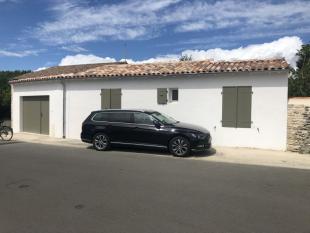 Le Bois-Plage

n°
5256



5 pers, 2ch, 75m², 400 a 800 €
House completely renovated and equipped, full foot, on closed ground of 125 m2, located a few steps from the beach and shops. possibility of parking in the garden...
Rivedoux

n°
1553


4 pers, 1ch, 30m², 395 a 940 €
Quality services classed new standards maisonette, two single-storey rooms (30 m) plus entrance and private courtyard (21 m), well-decorated, for 1 to 4 people . priv...
La Flotte

n°
1595


6 pers, 2ch, 130m², 500 a 1500 €
Large one-storey house, center of the village of la flotte: 300m from the medieval market, the port and shops, with beautiful garden of 700 m2 in a quiet, sunny and sporty, closed ...
La Flotte

n°
3460



6 pers, 3ch, 100m², 850 a 2530 €
Upscale for this beautiful villa 4 stars midway to the center and the beach of la noue. the sunny garden, in shades of white and blue, will welcome you for your afternoons tanning ...
Sainte-Marie

n°
2923
4 pers, 2ch, 60m², 300 a 800 €
House on one level, closed by walls. it includes a private car park with carport, a south courtyard with terrace and a small terrace north. this accommodation is composed of tw...
La Flotte
n°
726


4 pers, 2ch, 70m², 300 a 1200 €
Quiet and pleasant environment 10 minutes walk from the beach and shops. other house 3 rooms to rent from july some photos, 3 rooms in the scroll, for more information, see announc...
La Flotte

n°
1632


6 pers, 4ch, 65m², 460 a 1230 €
House of 65 m completely renovated and well decorated in 2004 . upgrade in march 2014 of the ground floor, painting and furniture. four very bright rooms . three bedrooms ups...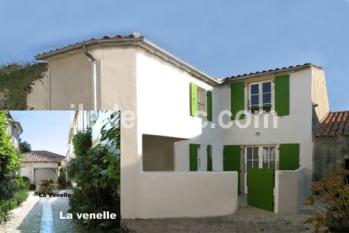 Ars

n°
6198

6 pers, 3ch, 130m², 400 a 1550 €
Pleasant house comfortable 10 minutes walk from the beach and shops, ping pong table, board games and books are at your disposal. reduction of 20% on rental bikes, a cycland which ...
La Flotte

n°
580


4 pers, 2ch, 68m², 270 a 1250 €
Quality service, rent 2 houses any comfort, decoration neat mind seaside, for 1 to 4 people, 250 m of the port, trade, medieval market, 500m of the beach, thalassotherapy. comprisi...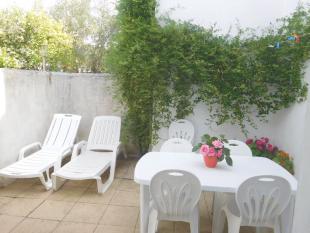 La Flotte

n°
885



6 pers, 3ch, 85m², 1000 a 2100 €
Terraced house, built in 1997, a lot of charm. surface of the hiring 85 m on a ground of 250 m, closed of high walls and without opposite, private swimming pool heated by heat pump...
La Flotte